SPIN and The Moscow Times
What a strange combination of media this month !
The SPIN link takes you to a cool picture from the center of the dust-mosh at Harvest Of Hope Fest, with a quote from me that showcases a powerful gift for the obvious .The Moscow Times, translated article that was found in the archives of ZNET ( An awesome resource, by the way, for non-corporate journalism-nurturing radical ideas and debate. ) was sent to us , through Keebler, by Jord from Propagandhi. Thanks to those two Canadians for the heads up . This article gives another perspective on the Moscow events written in the Astonishingly Long European Tour Journal Blog over in the blindingly small print of our FAQ section. Finally, in a belated May Day inspiration . . . here is a link to some Union Busting Footage to make us all realize there is a lot of work to be done still to free us from the entrenched retrograde culture of Power and Profits killing People and Progress. Love and respect to Billy Bragg, and Pete Seeger. Solidarity,Thomas
Upcoming Shows
No shows at the moment.
Out Now!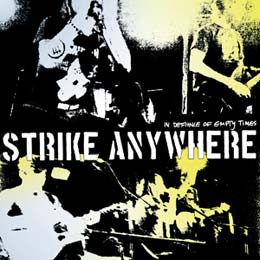 Newsletter
Play the best slots and casino games as you travel to the next festival - find out all about them at CasinoHawks.com