In Defiance Of Empty Times Live Acoustic Collection + Summer Show News
Bridge Nine and Strike Anywhere are very proud to present In Defiance Of Empty Times, capturing two performances of acoustic shows played during 2011. The vinyl, CD and download have 11 folk arrangements of Strike Anywhere songs culled from all 13 years of our songwriting, containing select tracks from five LPs and two EPs. Street date for this record is August 28, preorders are up now at the link that follows.
In Defiance Of Empty Times pre-order
Our friend and comrade of many years,the talented and generous Dave Hause has arranged a fine cover of First Will & Testament off of Iron Front, and made that his b-side on his recently released Pray For Tuscon 7". This is available from Bridge Nine Records. Pick it up this Summer and enjoy his heartfelt songs.
Although we haven't been too busy on the touring front, we will be playing a rare show in our hometown of Richmond, Virginia next month in the pavilion at Hadad's Lake on August 18. This will be an all day, outdoor punk and metal adventure hosted by GWAR at a unique family run water park who are friendly to punk rock mayhem and music. Only in Richmond could this intersection of impossibilities serendipitously occur. Over a dozen local and national bands will be raging including Murderess from Portland OR, Lost Tribe from Richmond, and some old friends are playing as well including The Casualties and Valient Thorr. It's gonna be crucial - the punk rock road trip destination of the Summer .Consider yourselves warmly invited! ( GWAR will thank us for bringing them more humans to eat )
GwarBQ show updates and details
A final bit of news to announce for our friends in South America .. . . .we are definitely confirmed for the WROS festival tour in November. It's been too long since we have played and had the honor of singing along with the folks in Brazil, and this will be our very first time in Buenos Aires, Argentina and Santiago, Chile. November 4 in Sao Paolo, November 7 in Buenos Aires, and November 9 in Santiago, Chile. More details, full line ups and stage times can be found on the WROS festival Facebook pages . We are very excited for these shows and look forward to seeing many of you there.
Upcoming Shows
No shows at the moment.
Out Now!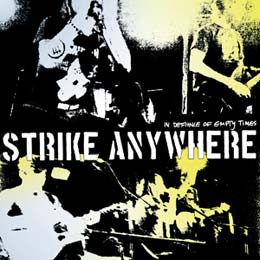 Newsletter
Play the best slots and casino games as you travel to the next festival - find out all about them at CasinoHawks.com